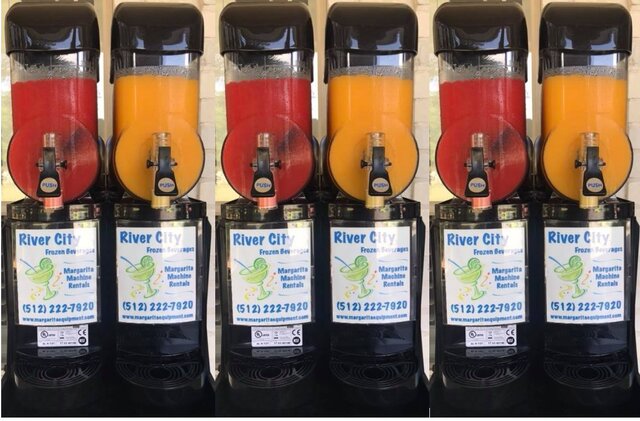 Margarita Machine Rental (2 Bowl) - 3 Machines
Three 2 bowl machines...mix flavors in each bowl for even more fun. These three machines will serve up to 300 guests. If more then 300 guests, adding a machine(s) is suggested to allow freezing time between batches and not interrupting drink service.
Syrup/Mix Suggestion: 200 or more guests, contact us. Unopened mixes can always be returned for 100% refund. You can choose from a large variety of mixes upon checkout.
Per day rental...drop-off and pick-up time will be coordinated at least 24 hours prior to your event.
You can have confidence RCFB will follow-through on our commitments and make your special event even more memorable with these beautiful Italian margarita / slushie machines.